Project 9: Preparing the Cape.... Project 10: Moving the Cape....
Project 11: Re-connecting the Cape in its New Site
Project 10: Moving the Cape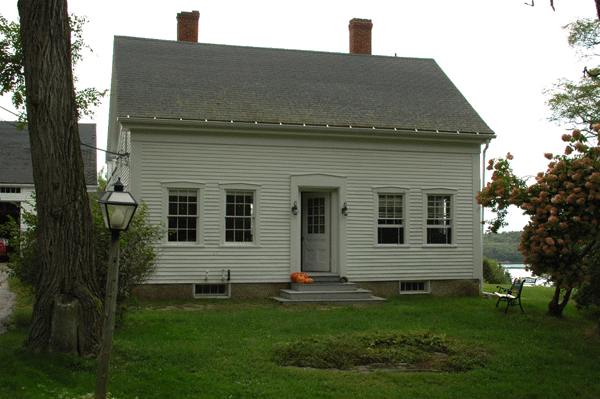 The Cape went from sitting on the old foundation.....to dancing in the air.....
and on a couple of eye beams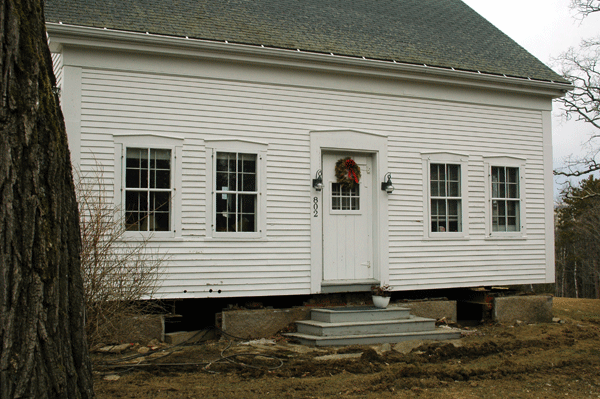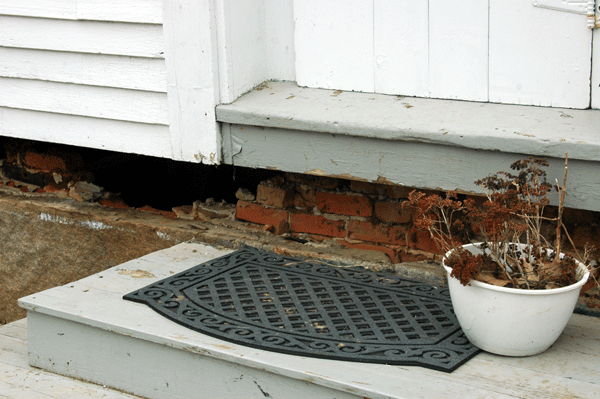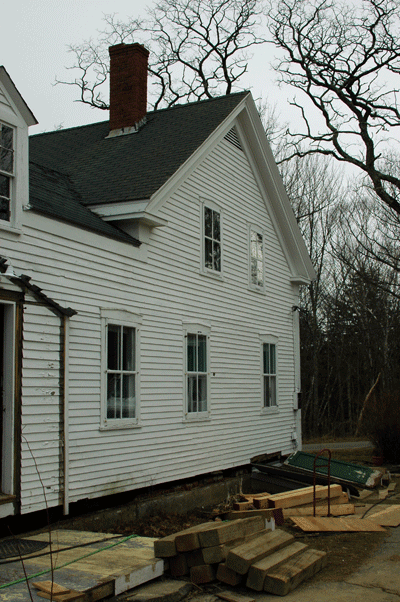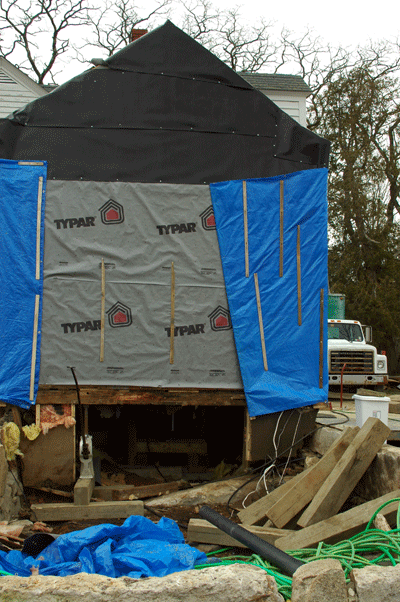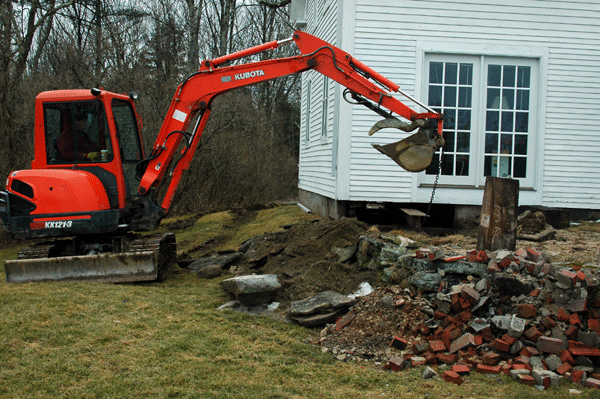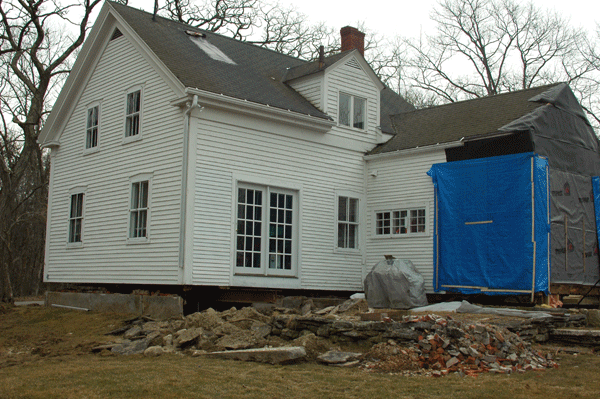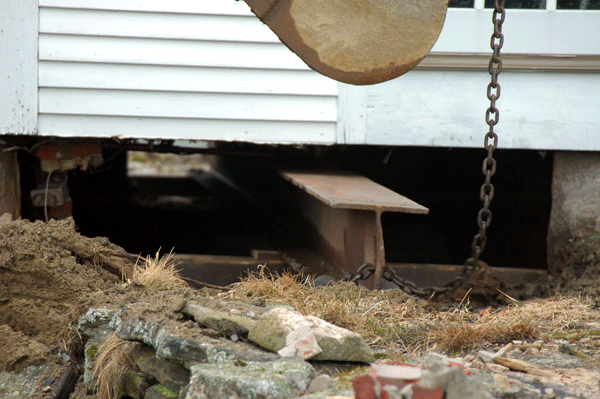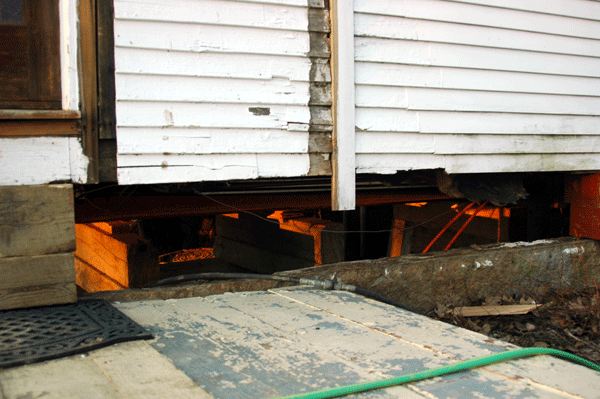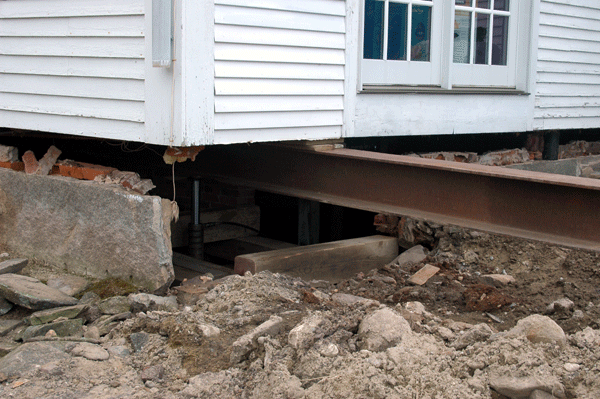 Once she was up in the air, she was ready to move......first, she is turned so that she faces north (from her original eastward orientation).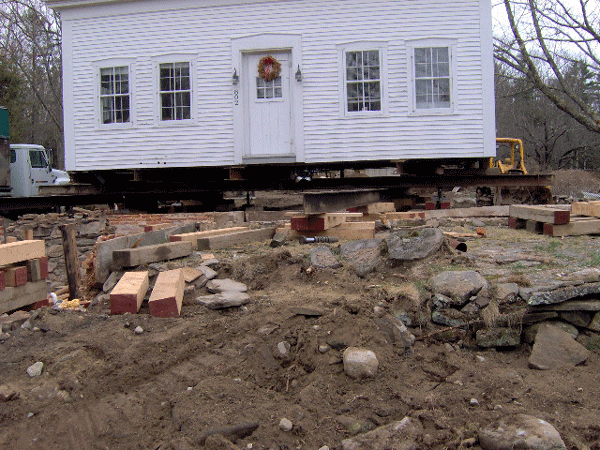 Then off she went across the driveway to her new home.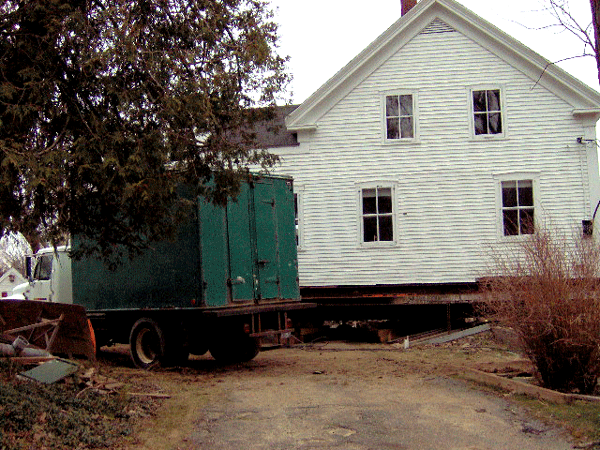 Leaving her old foundation behind....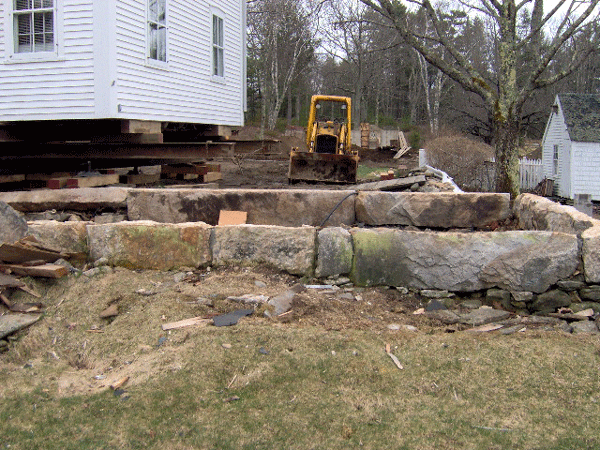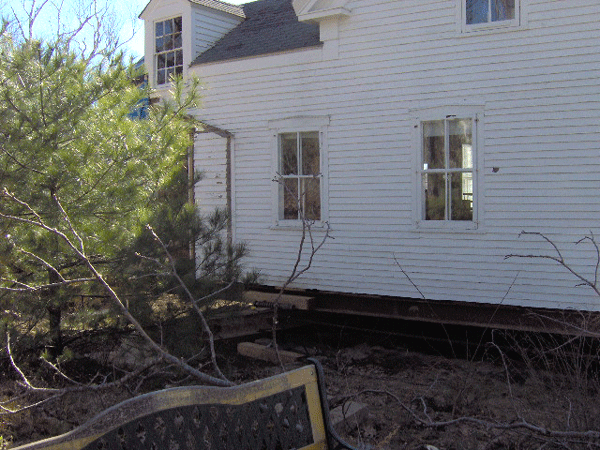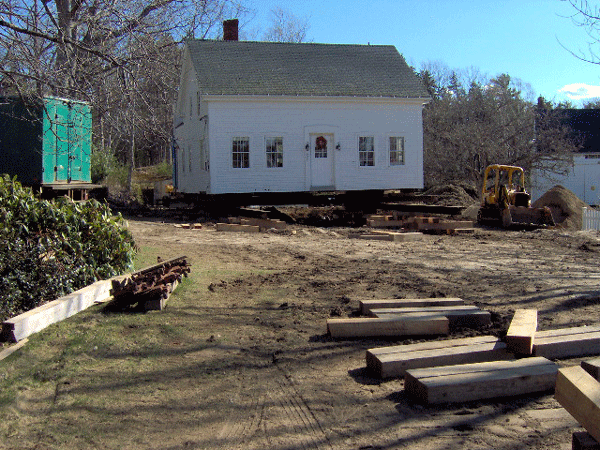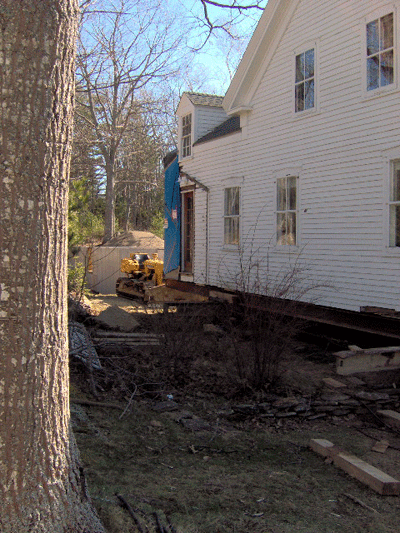 ...Until she was just nudging her new foundation.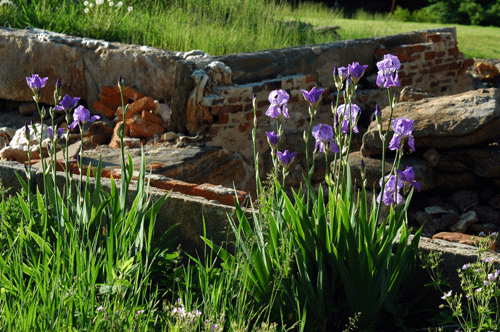 Then, she was raised another couple of feet before she could be placed on the foundation walls.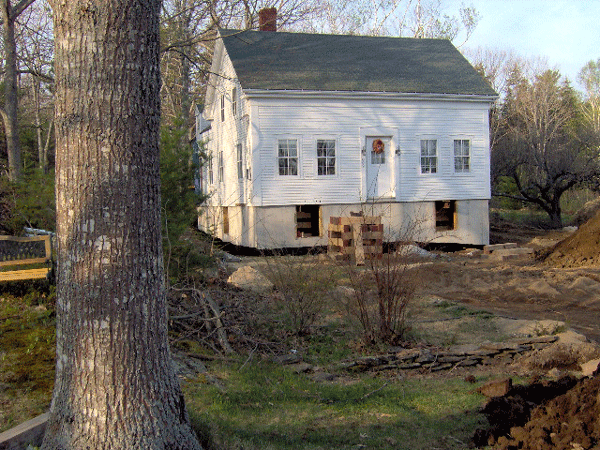 And she looks back on her old site from her new one...and over to the barn.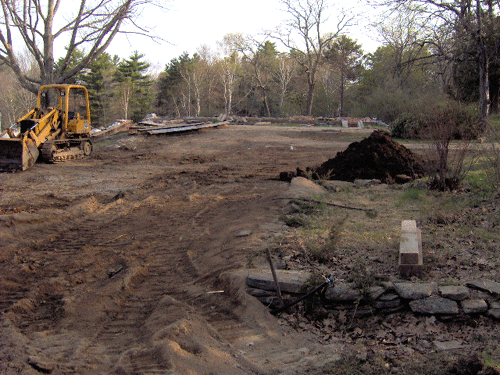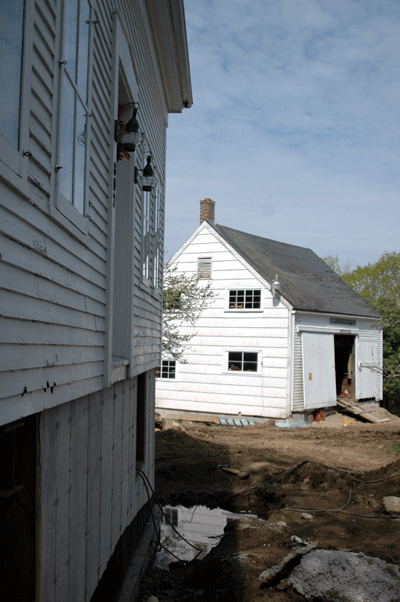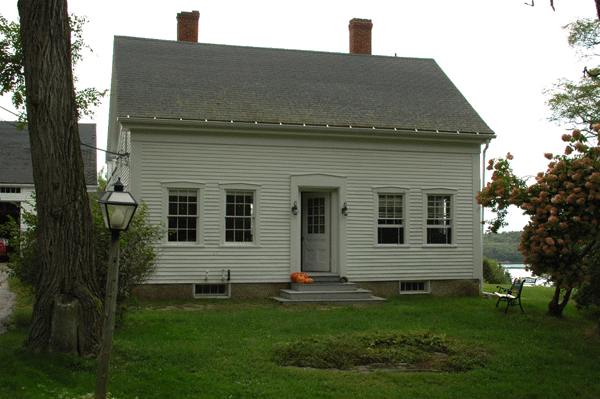 From this (above) to this (below) over five months....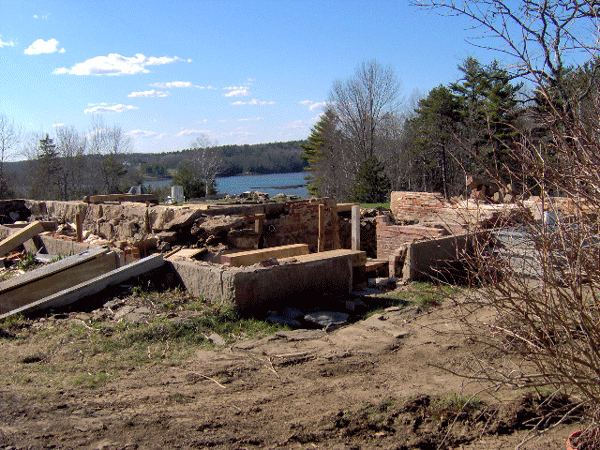 And here it is--a lovely ruin in its summer finery.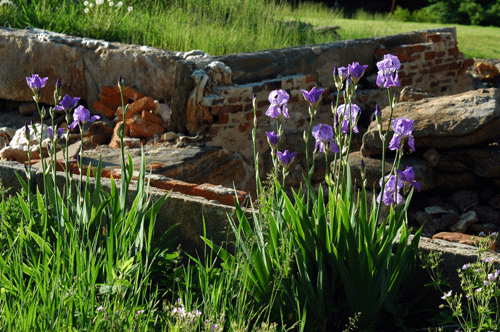 Project 10a Adding a Driveway for the Cape
But it was a long way from the old driveway, via LOTS of mud, to the side door of the Cape....so, while the septic installers/hardscape experts were there, I asked them to put in a short drive near that door.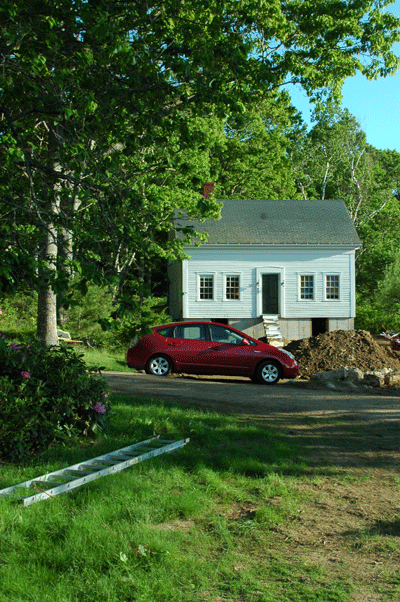 First, Casey dug out the area, relocating the loam to help cover the septic tank.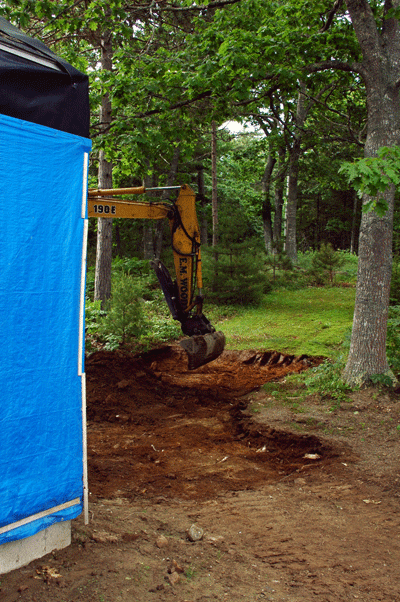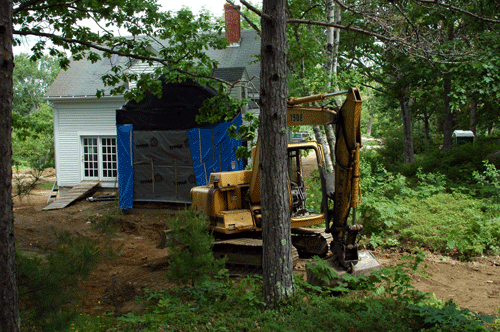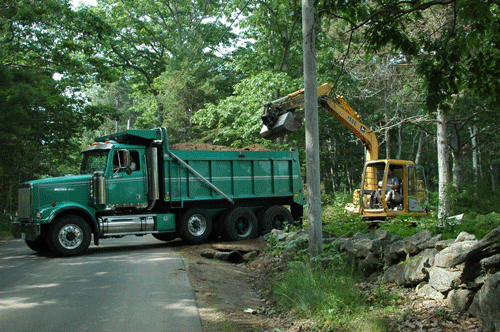 Then the bank-run gravel arrived to be spread in place.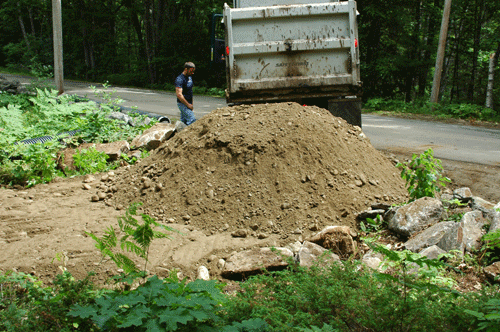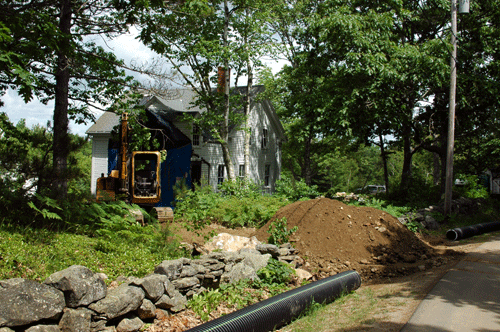 It was one of those hot, muggy days that was heading towards 90 degrees, so Eric sent out more men to get the hard labor done before it got too hot.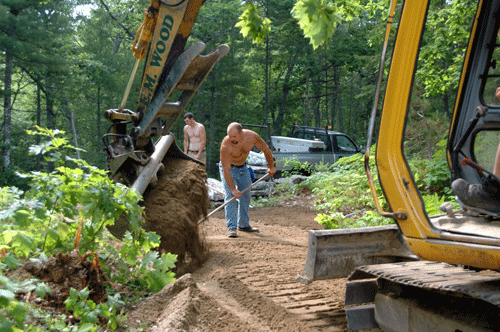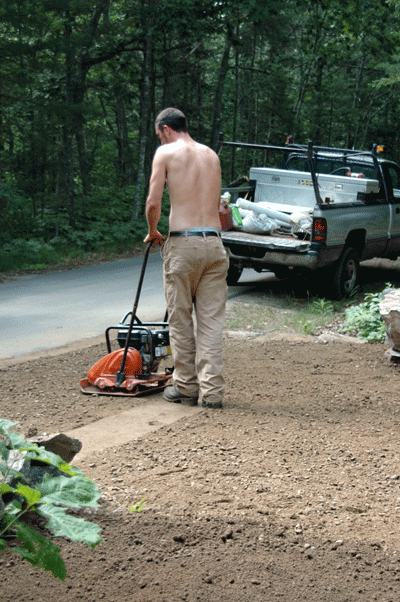 He suggested adding loam to the side, for gardens and I jumped at the idea.
We also buried an electrical cable for a lighted post here later.
(Maine nights are VERY dark and full of creatures!)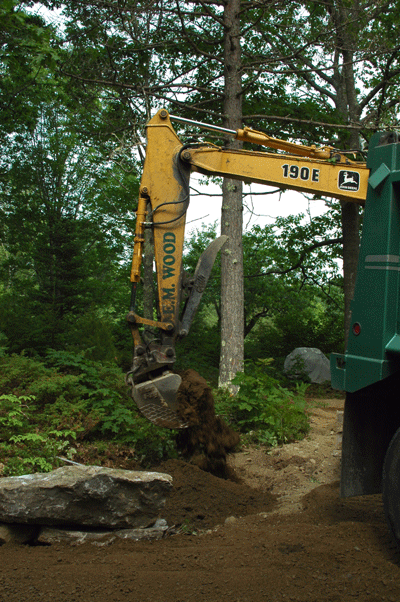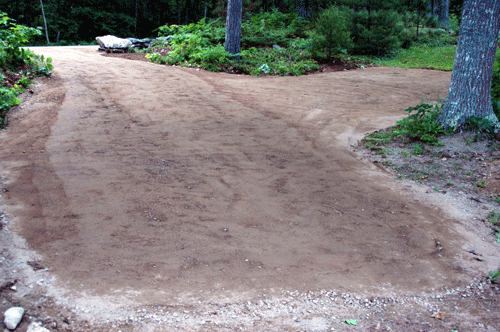 Casey and I picked out two big stones that would mark the entrance and he placed them with the excavator. A beautiful job!