Project 13: Preparing The Cape To Become a B&B
G. Pantry H. Hot Tub I. Sprinkler System J. Fire Safety K. Egress Windows
Although the Cape is destined to be part of the Retreat Center, it became clear when I completed my business plan, that the Retreat, Gallery and a new private practice offering therapy and life coaching were all going to need time to grow, and were not going to generate adequate income in the short term. So....voila. The two buildings become a Bed and Breakfast....Bold Colorful Life Inn!!
And the first thing for a Bed and BREAKFAST is to have somewhere to make breakfast....so we added a pantry and a kitchen island. The cabinets in the pantry came from a nearby estate, keeping the historical quality of the house. The island came from Lowe's!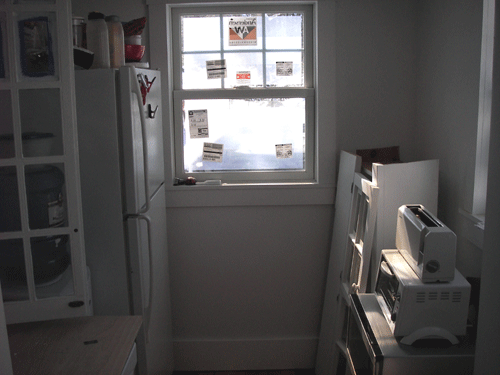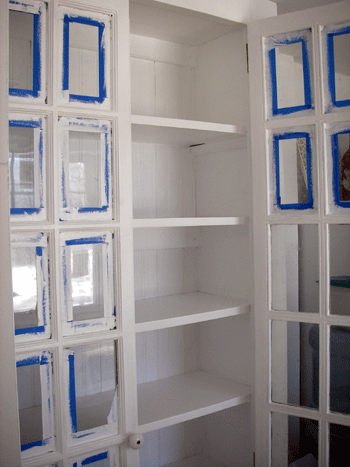 The New HOT TUB!
After going, so long, without hot running water, I determined to buy and install a hot tub--for my use now and for use by the B&B/Retreat guests later. Once the 'back lawn' was cleaned up after pruning, it was a perfect, protected, private site for the hot tub--away from the road, but close to the house.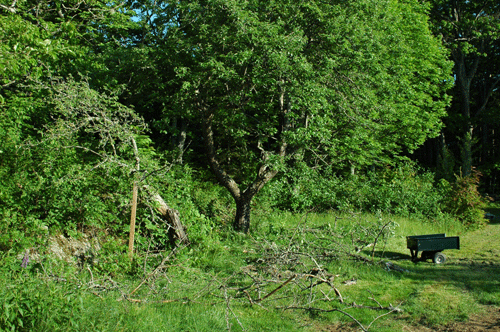 So here it is....pure bliss. Harold built the platform and his nephew, Heath, built the wall to hold the platform. Beautiful job.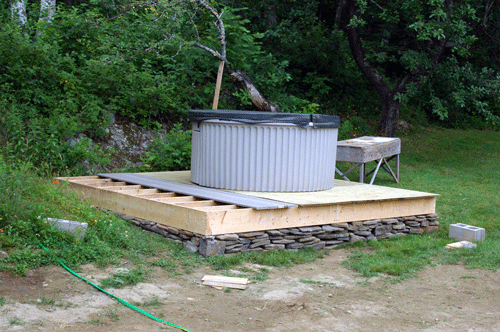 And Paul temporarily hooked it up electrically.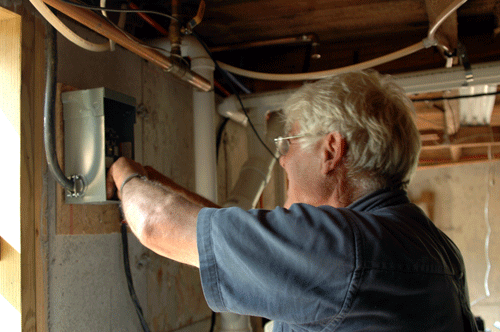 It's protected from the huge Maine mosquitoes by its own little mosquito room.
When the deck is finished off the back of the Cape, the hot tub will be moved there and stand ready for use by the B&B/Retreat participants.
But for now....it's all mine! :-)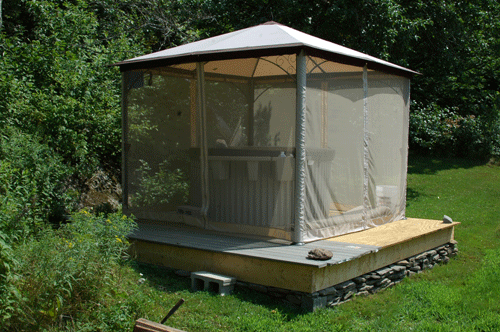 Until the snows pulled down the tent and it was time to move it closer to the protection of the house. Onto the back deck it came....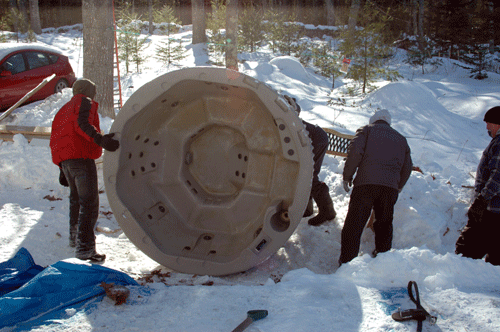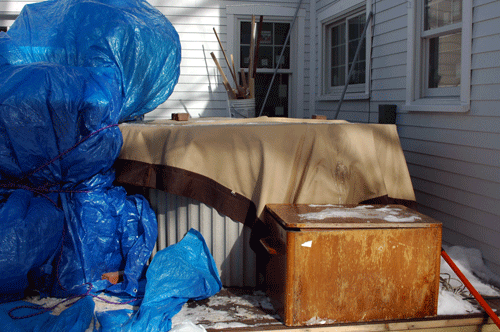 And finally, it found its way into the Master Bedroom bathroom suite in the new Homer Barn!