Project 13a: Preparing the New Building.... Project 13b: The New Building-The Farmhouse.... Project 13c: The New Building-The Barn
Project 13c: The New Building-The Barn
Once the building was weatherproof, it was time for the sheetrockers to close in the interior walls of the Homer Barn.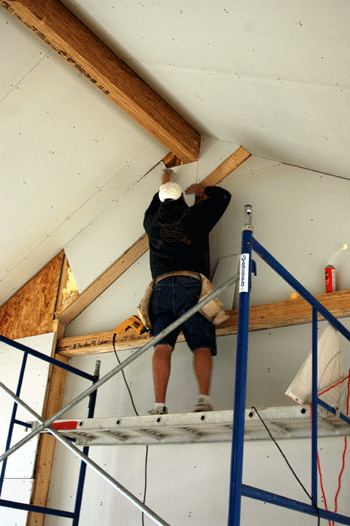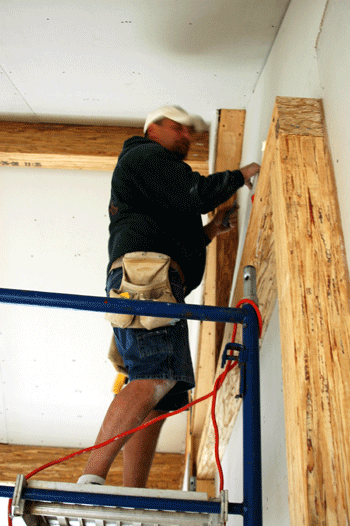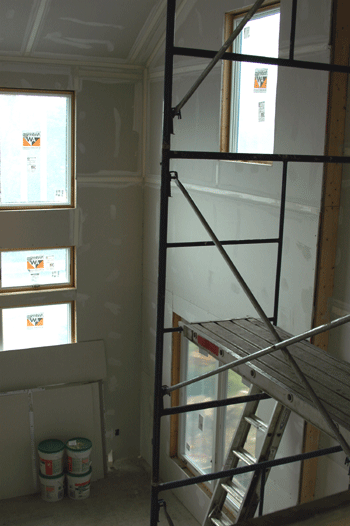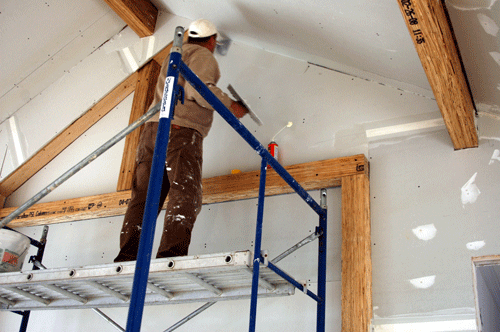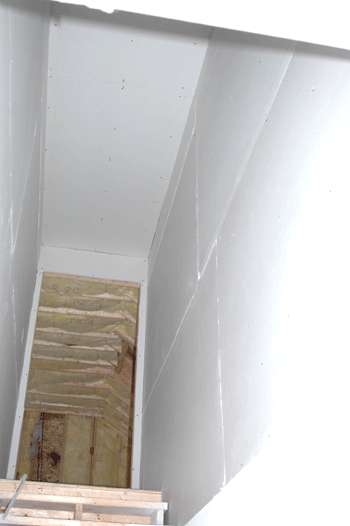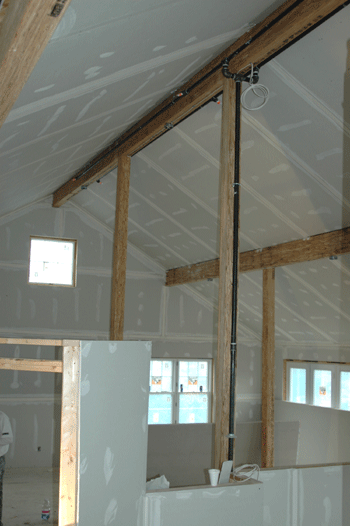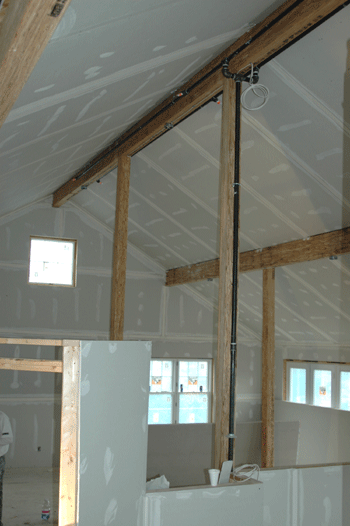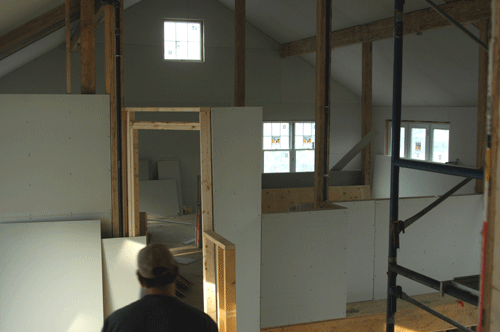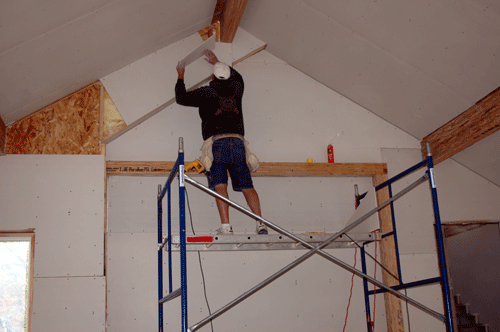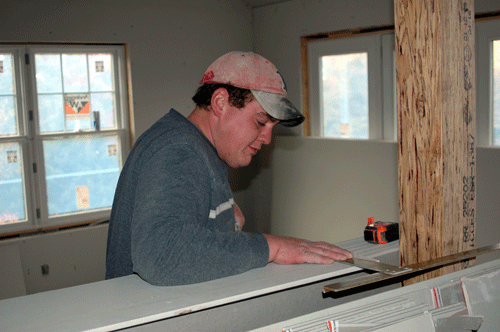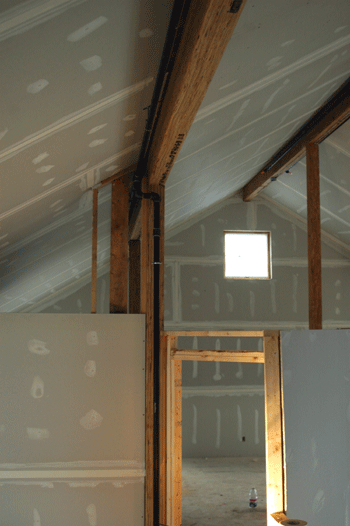 Months later the Harrington crew took over finishing all the loose ends from all the earlier crews. Here's Luke adding sheetrock in the Master suite coat closet.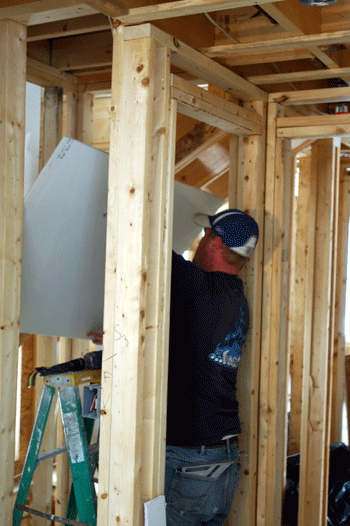 And here's Steve spray-painting the Great Room and studio. the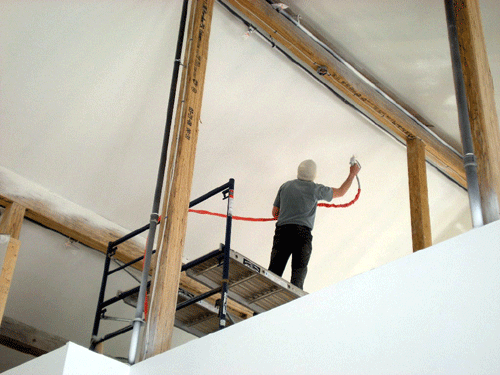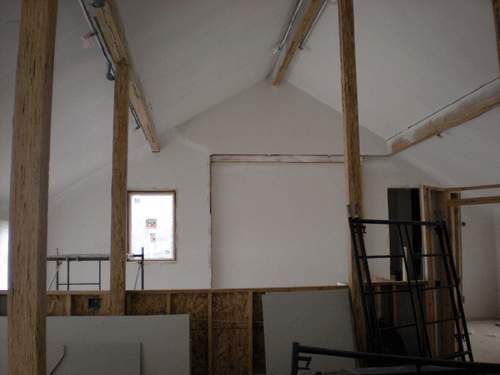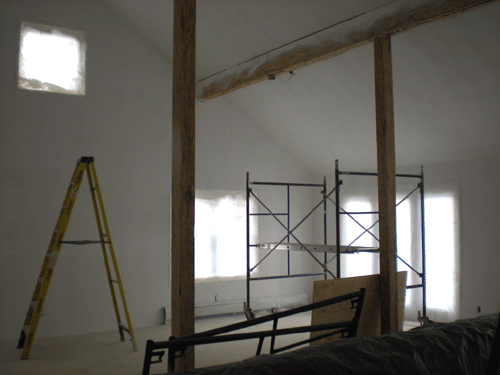 And in the Master bedroom suite.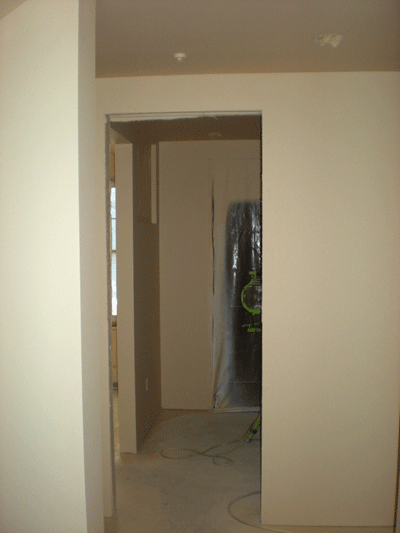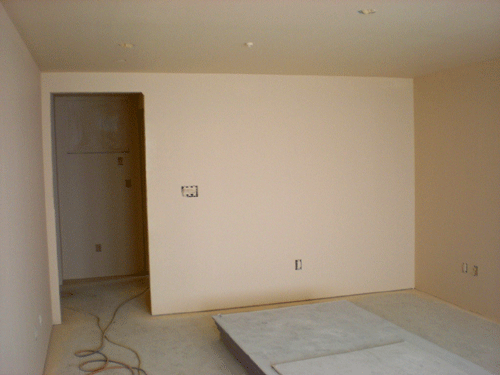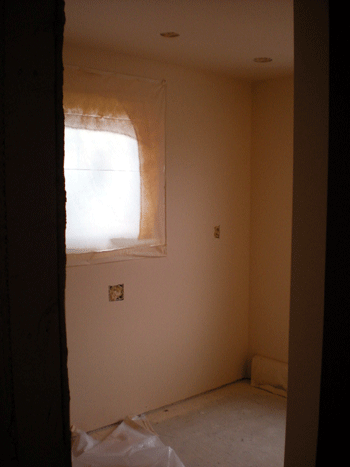 And here are the brothers--Chris and Brad--discussing next steps in the Master bathroom/hot tub area.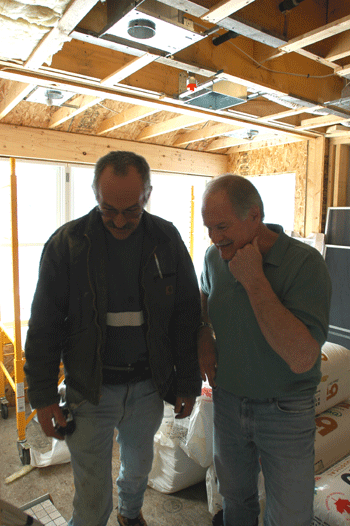 The master bath tile was laid out by me and secured by Chris.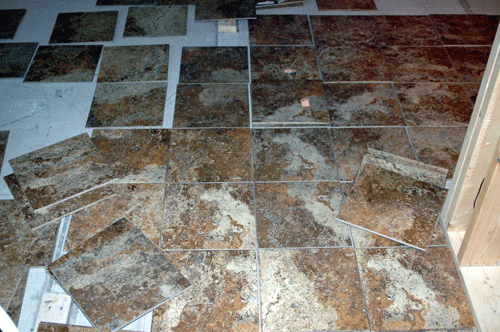 And the men began to install the timbers from the Homer Barn. Yeah!!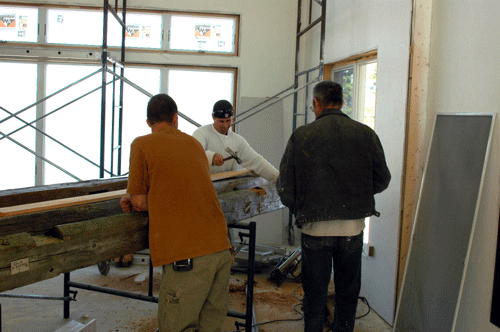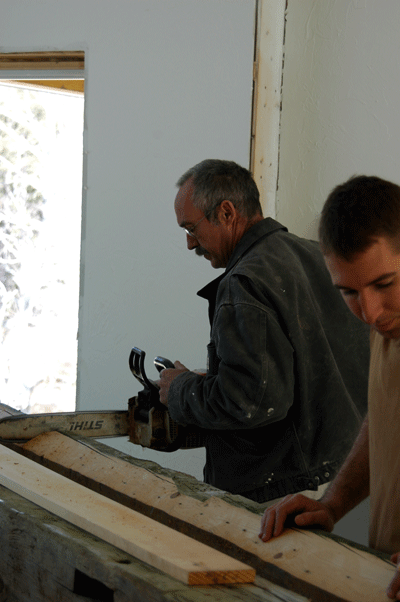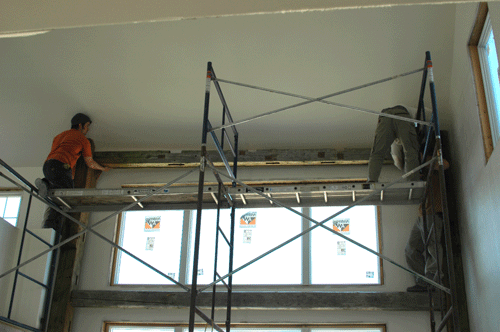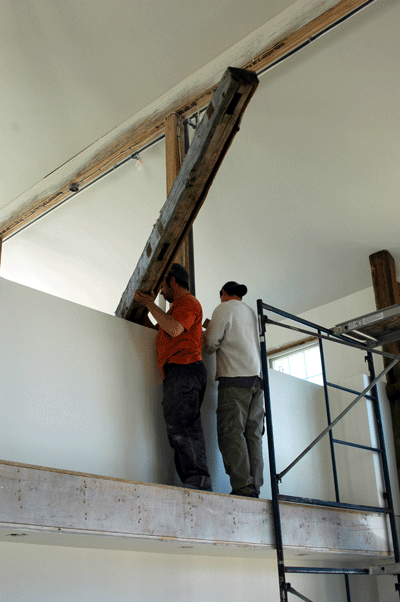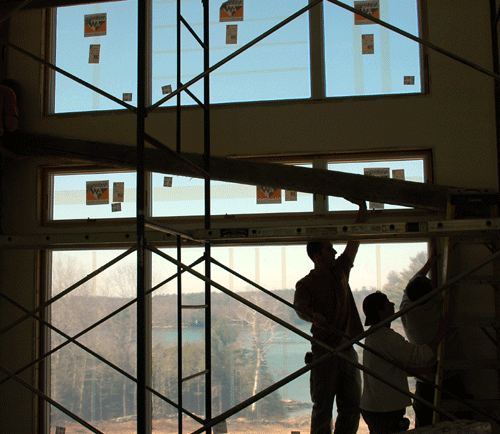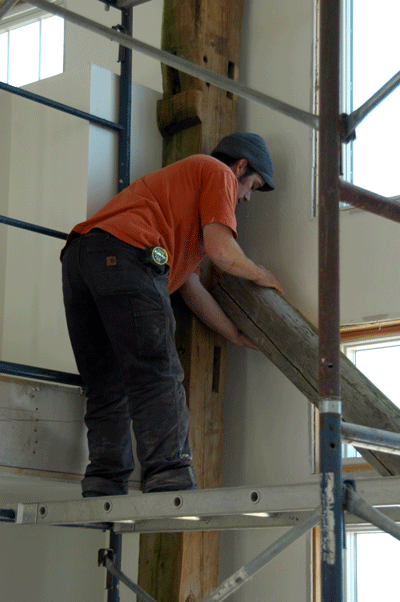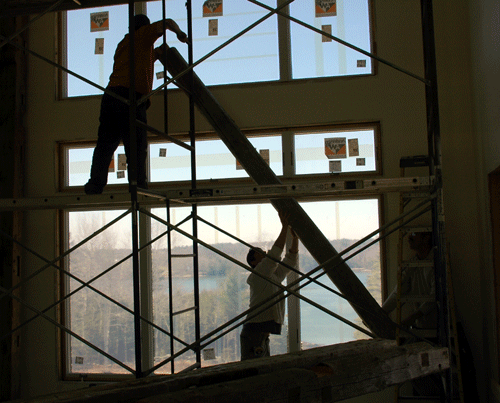 When the timbers were mostly in place, and the men had used the old cut nails to secure the barnboards to the floor, it was my turn to give it three good coats of polyurethane to bring out its amazing color.