Project 13a: Preparing the New Building.... Project 13b: The New Building-The Farmhouse.... Project 13c: The New Building-The Barn
Project 13c: The New Building-The Barn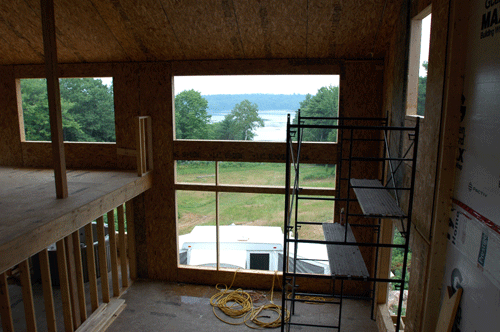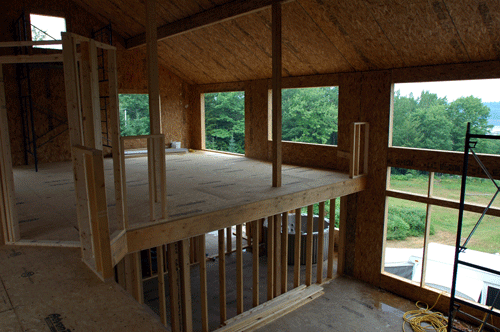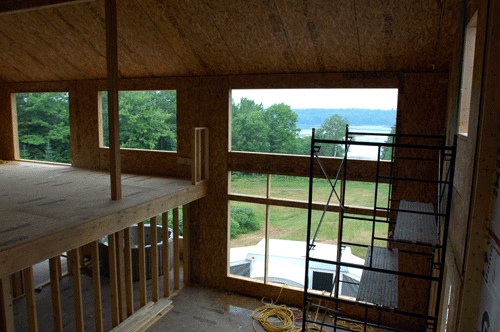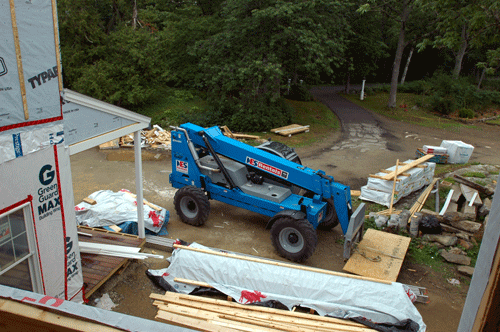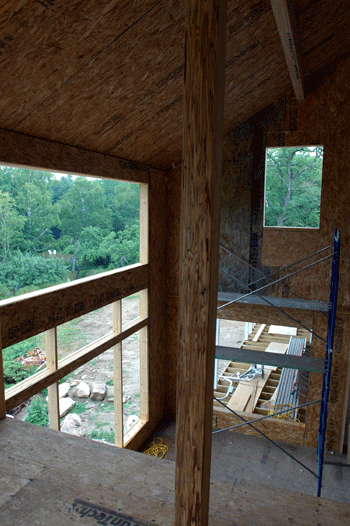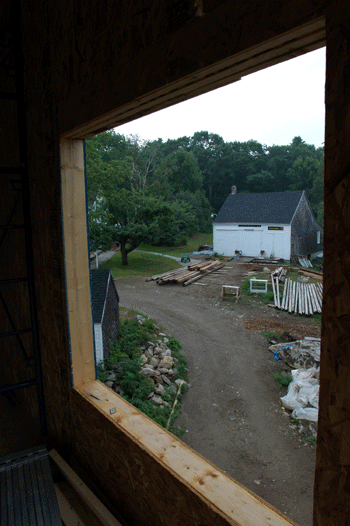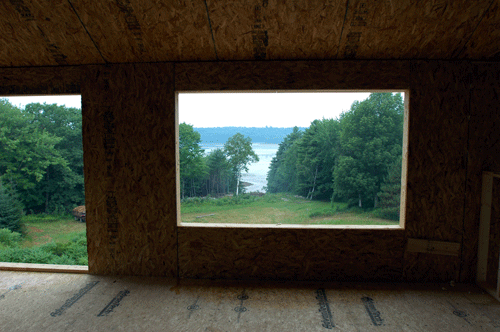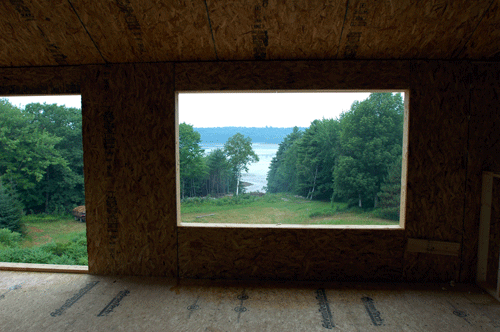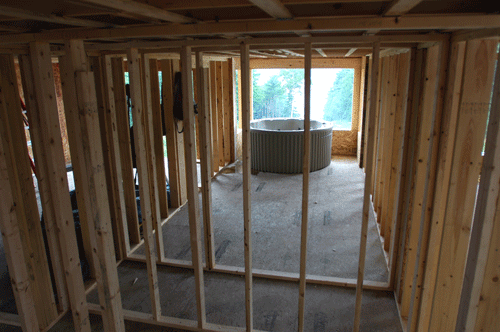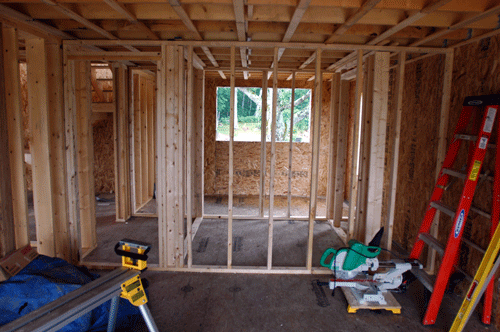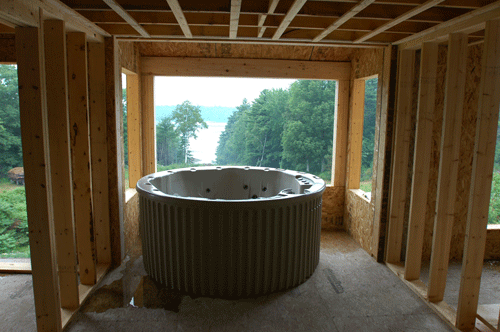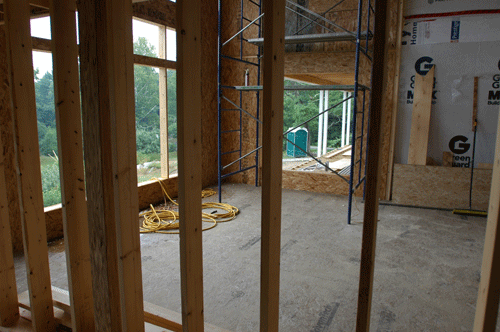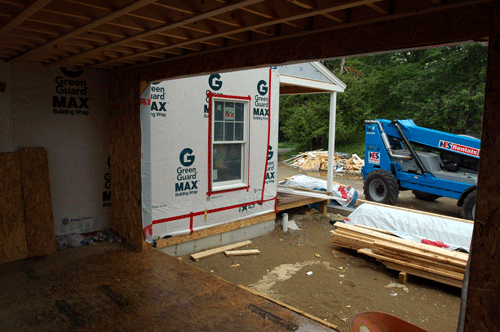 Meanwhile, the panel builders were staying on site, in their enclave of tents.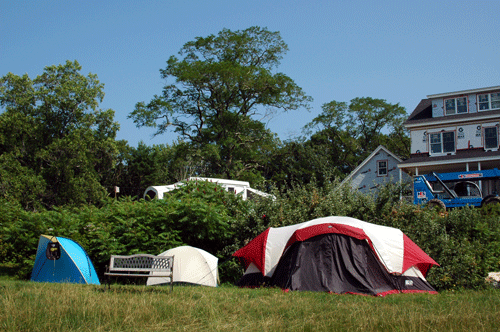 With the very best views of the river.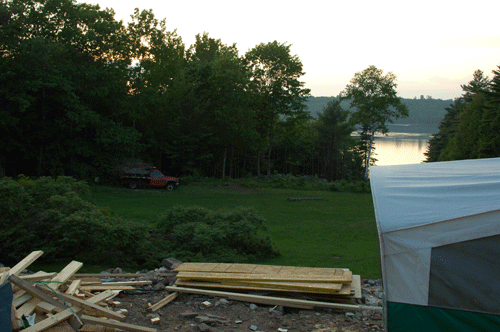 And their own port-a-John!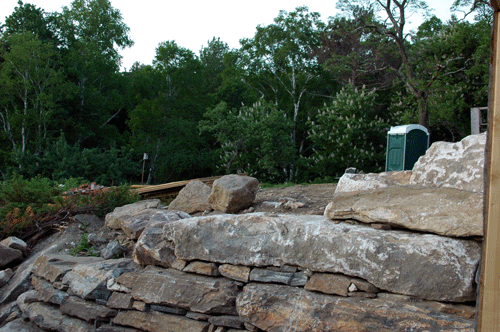 Once the walls were up, it was time for the doors and windows to be installed...with the help of a 'lull' lifter.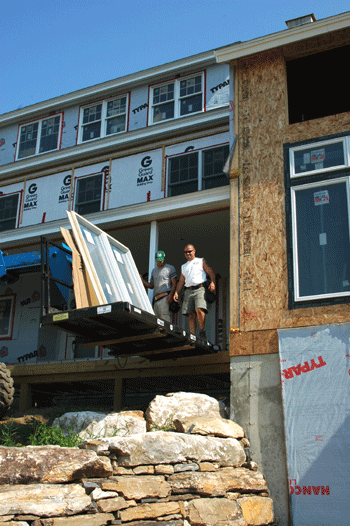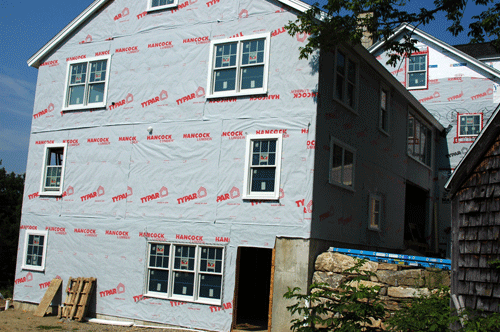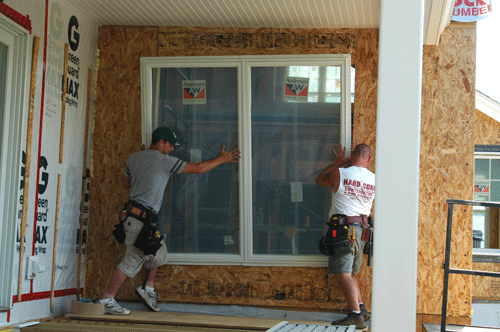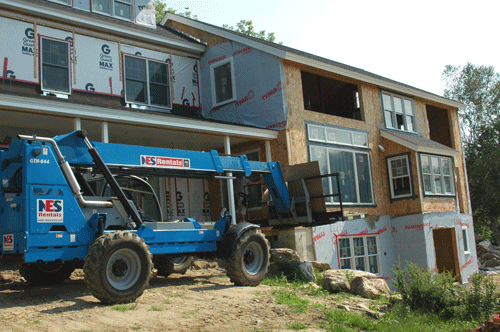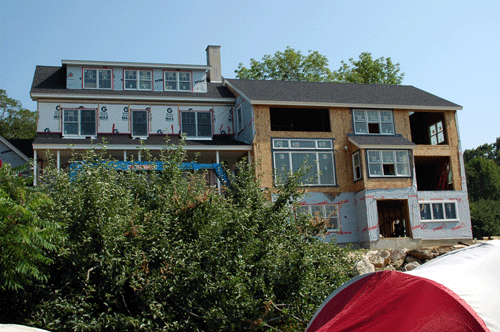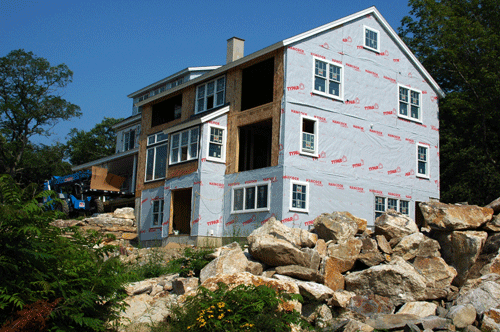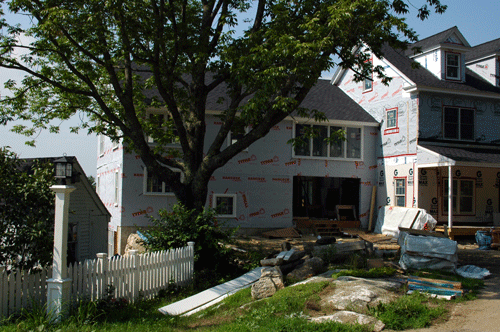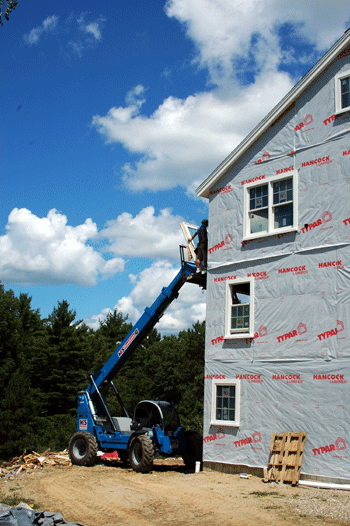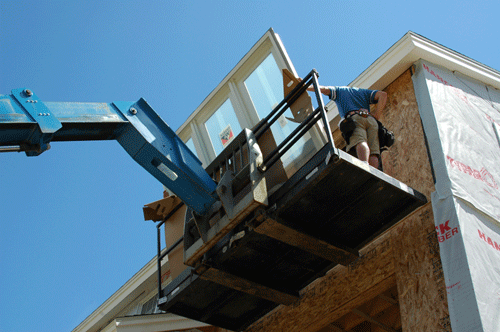 So let's look at the marriage of the two buildings...the plan...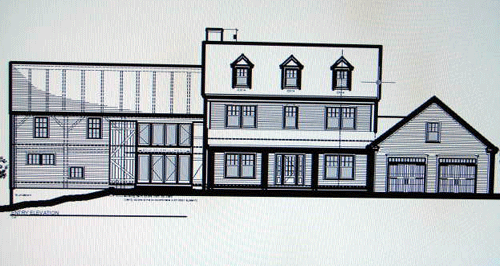 and the reality...all the way around....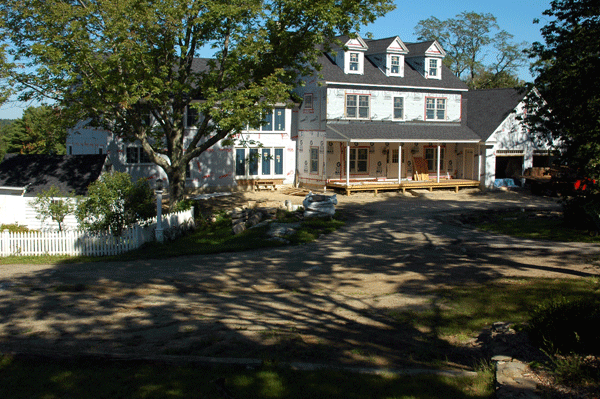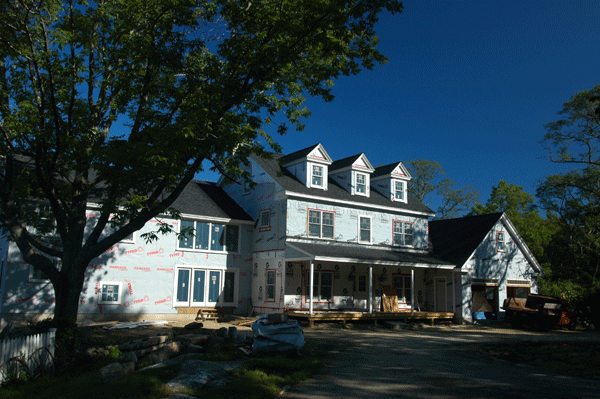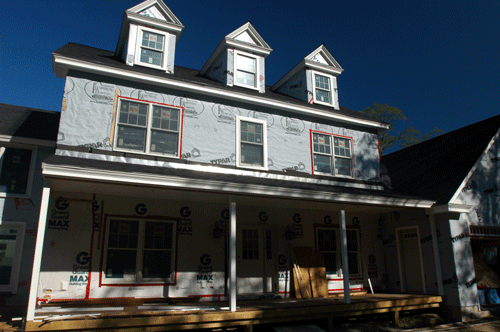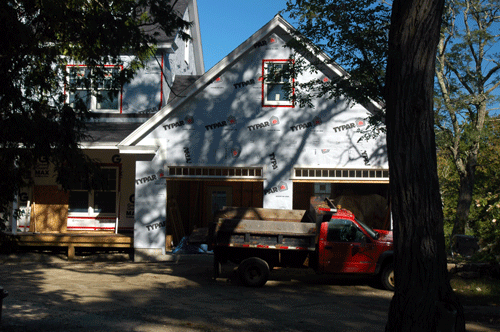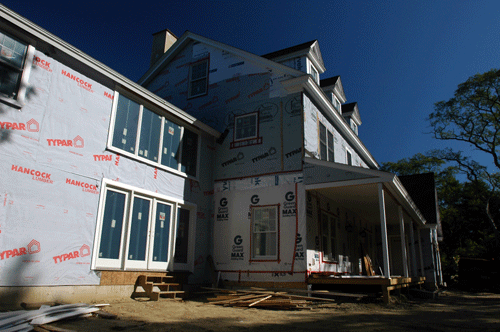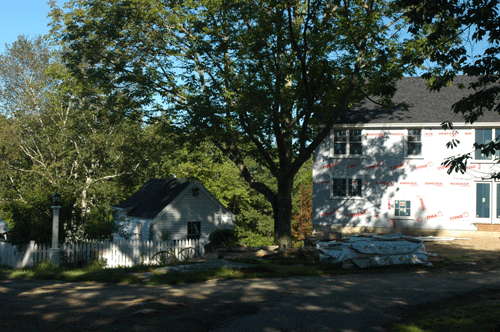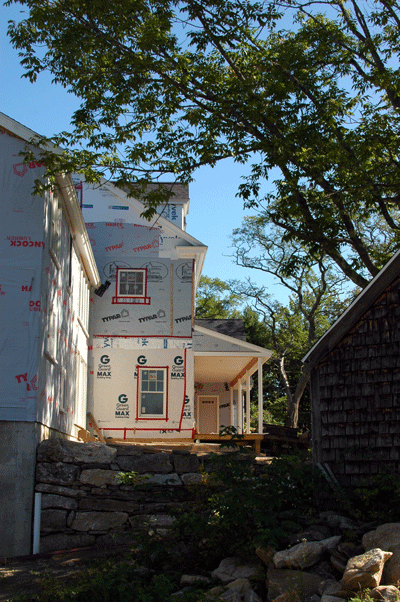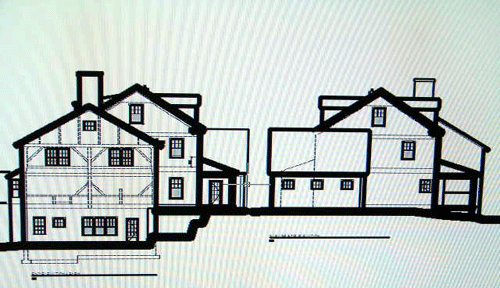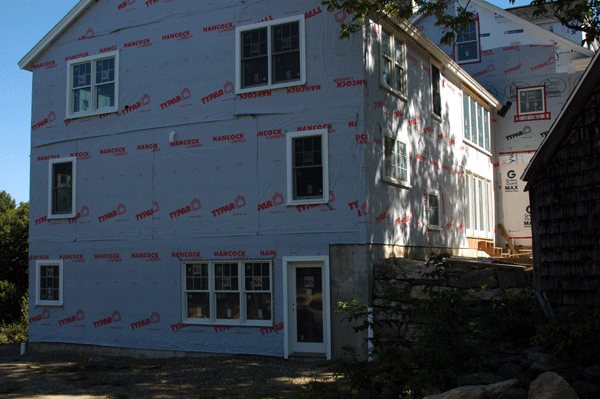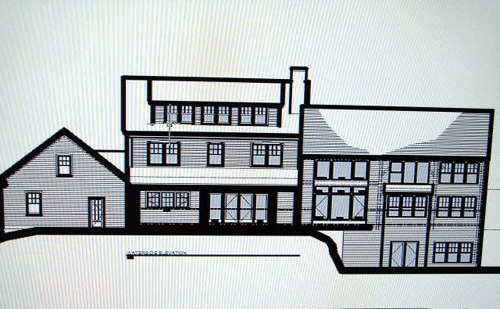 And the awesome back side of the house, with the walk-out basement
in the Homer Barn.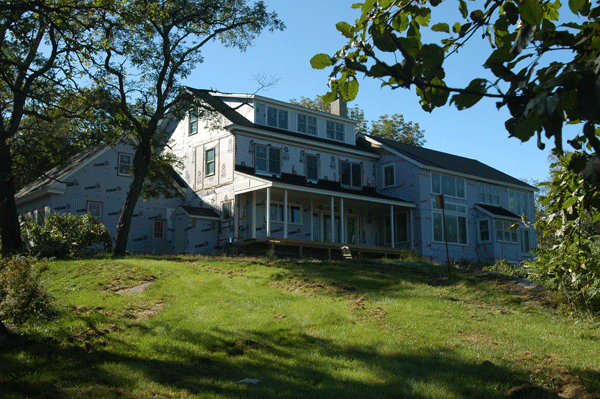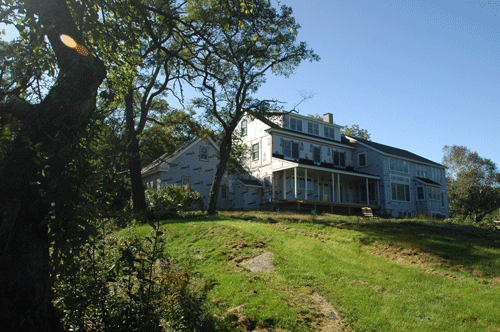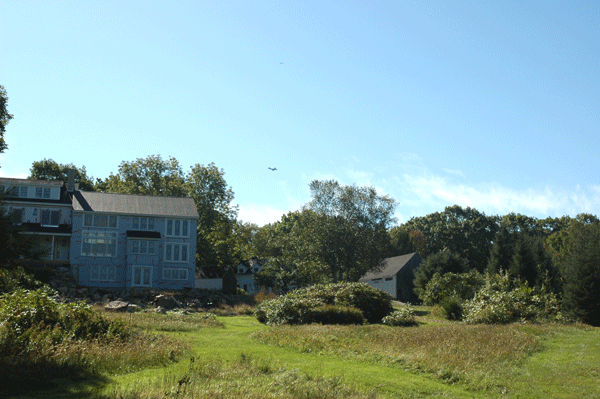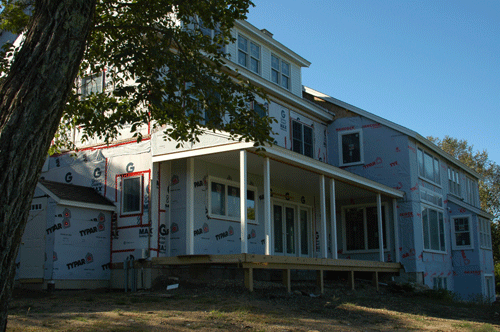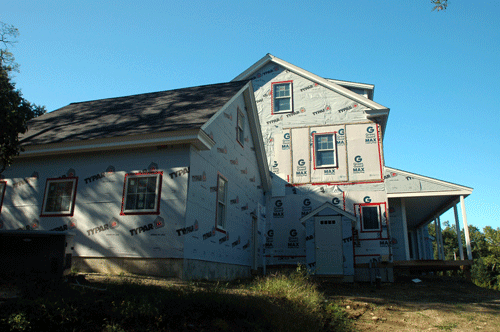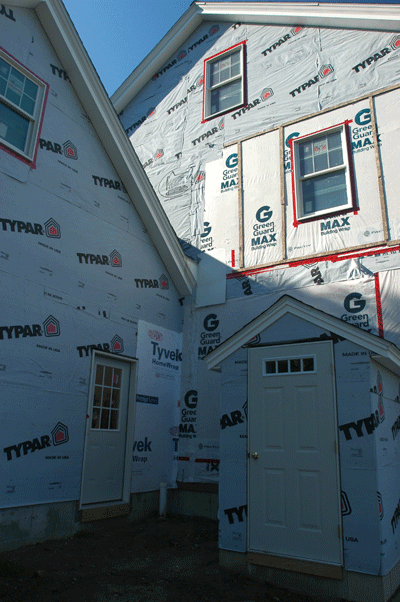 Now that the rough structures were in place, it was time to move to the finishing steps.